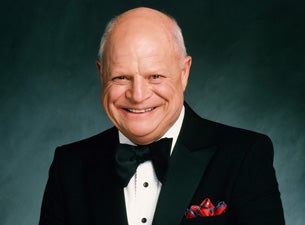 I am part of the TV Generation, the group of kids who literally grew up on television. Radio as a narrative medium was over by the time I came around and video games were still in the future. TV was the center of our cultural universe. That said, most of my contemporaries were obsessed with Star Trek, The Brady Bunch, and Saturday Night Live while I, on the other hand, made my schedule around shows like The Bob Newhart Show, The Odd Couple, Barney Miller, The Dean Martin Roasts, The Rockford Files, and The Carol Burnett Show. But the holy grail of shows for me as a kid was The Tonight Show starring Johnny Carson. Needless to say, I was not your average child.
With that fact in mind, let me say that off the top of my head, I can't think of any TV event that got my adrenaline flowing more than a Friday night Don Rickles' appearance on The Tonight Show. If Mr. Warmth was going to be on with Johnny on a Friday night that meant I could stay up and watch because I didn't have school the next day. I'm sure some young people will be stunned to hear we didn't have DVR technology. There was no YouTube to surf the next morning to look for highlights. You had to catch everything live and, as nauseating as it sounds now, actually sit through all the commercials. However, if Rickles was going to be on The Tonight Show I did record the audio. I would take my little tape recorder and set it in front of the television set to pick up the sound. I'd hit pause during the commercials and then begin to record again when the show returned from commercials. In this way, I learned Rickles' routines and oft-used insults and zingers pretty quick. Which means, the longer he was around, I'd heard every line and insult Rickles ever used. It didn't matter. I always laughed.
Anyway, uhh . . .
The fact that he never seemed to fail to make me laugh is all the more interesting since, in truth, WHAT he said was rarely funny. His entire act was about attitude. It wasn't WHAT he said but HOW he said it. Many casual observers thought Rickles had to be either courageous or nuts to insult people the way he did in his act. Insulting a 6′ 6″ African American athlete wasn't the test of his courage. The courage of Rickles came from his lack of an act. Most of the comedians of his generation had either tried and true routines and stories  that they used interchangeably over time or else huge joke files filled with thousands and thousands of jokes and one-liners. Rickles, on the other hand, went out on stage like a tight-rope walker with no net below him. He put an awful lot of faith in his speed, timing, and ability to ad-lib. As I said earlier, there were many lines and insults he used over and over again but when something snapped in that brain like a bolt of lightning, the fireworks from a brand new ad-lib were worth all the time-worn jabs.
Second only to the excitement and anticipation of his Tonight Show appearances was his ubiquitous presence on The Dean Martin Roasts. I can remember one Friday night in the early 1970s when I was playing baseball with my friends in a lot at the end of our street. It must have been early summer because it was late in the evening and still light enough for us to see the ball. All of a sudden, I remembered there was a "roast" on TV that night. When I asked someone what time it was, I told them I had to go and bolted from the field amid their threats and howls of disbelief at my sudden departure in the middle of a game. What could I do? Dean and the gang would be on in a few minutes and I could NOT miss it.
A friend wrote to me this evening, "We will not see his likes again." Indeed, in our age of Political Correctness Don Rickles was an anachronism. All of his humor is today considered insensitive and in bad taste. This is all the more humorous when you realize that he was one of the most beloved entertainers of his generation and was known by all who knew him as a pussycat.
For me, it's just another piece of the puzzle that was my childhood that is now gone. He had a hell of a run and brought laughter to a lot of people. Ironically, the real Don Rickles preached brotherhood among all and, in his own small, odd way, advanced the cause of brotherhood by getting us all to laugh at ourselves. Goodbye old friend – you will be missed.
Tags: Dean Martin, Don Rickles, Johnny Carson, The Dean Martin Roast, The Tonight Show starring Johnny Carson