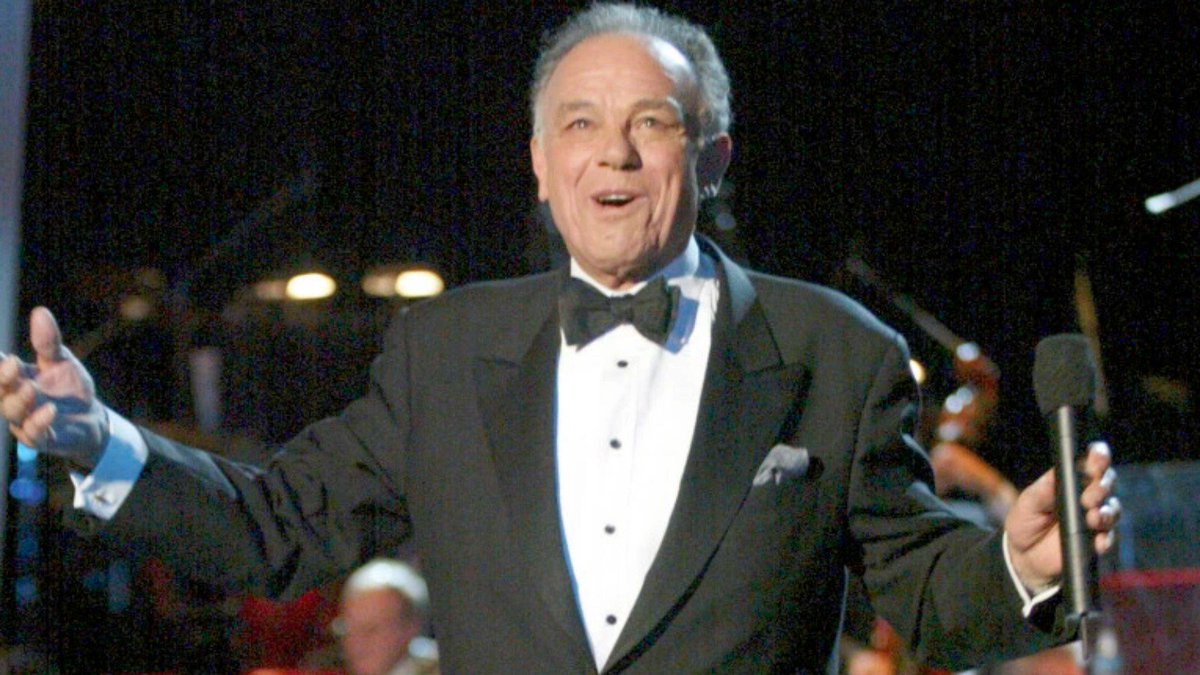 That ephemeral something called star quality – if there ever was living proof that it's real, that proof is Julius La Rosa. Watch La Rosa in a nightclub, singing masterfully, magnificently, and you'll appreciate star quality. It's the thing that's missing.
Roy Hemming & David Hajdu, Discovering Great Singers of Classic Pop, 1991
That quote may seem harsh but it's also pretty accurate, particularly the part about La Rosa singing "masterfully, magnificently." Julius La Rosa was a great singer. In fact, Ella Fitzgerald may have said it best when she called La Rosa, "the most under-rated singer in America." For whatever reason though he was lacking that certain something, that magical charisma that his idol, Frank Sinatra, possessed. I became a Sinatra fan when I was nine years old. Not long after that, I discovered the magic of Bing Crosby. However, in the early years of my interest in the music of The Great American Songbook, Julius La Rosa was just a guy I'd see once a year on the annual Labor Day Muscular Dystrophy Telethon hosted by Jerry Lewis. Unfortunately, I didn't really pay close attention to Mr. La Rosa at that time. I was young and I was more interested in the comedians or major figures like Frank Sinatra or Sammy Davis Jr. I didn't know what I was missing.
I wish I could remember how I discovered Gene Lees, lyricist and music writer, for it was he who introduced me to Julius La Rosa. Not in person but through his writings. As I recall it, Lees used to put out an informal newsletter for family, friends, and professional colleagues. This was in the days before internet blogs and websites. La Rosa was impressed with Lees' insights and wrote him a note to tell him so. Soon, Lees and La Rosa were corresponding about music, songwriters, singers and musicians. This newfound friendship inspired Lees himself to give La Rosa a second listen and what he heard astounded him. Lees went on to admit that he had under-estimated La Rosa, eventually deciding that Julius La Rosa was the very best of the singers who came from "the Sinatra school."
It's late now and I'll write more tomorrow. Right now I have to go to bed and contemplate a world without Julius La Rosa. That makes me sad.
***Please join me on Sunday, May 22, 2016, as we celebrate the life and music of Julius La Rosa on my radio show, The Sunday Music Festa on Jazz 90.1 FM in Rochester, New York. Our program is streamed live via our website at www.jazz901.org or just click HERE*** Just click on the "Listen Live" button in the upper right hand corner of the webpage.
Tags: Bing Crosby, David Hajdu, Frank Sinatra, Gene Lees, Jerry Lewis, Julius La Rosa, Roy Hemming, Sammy Davis Jr.