Okay, Opening Day (Sunday) is winding down here in the NE although the time stamp on this post will read Monday, April 4th. My Buccos won their Opening Day game versus our arch-rival St. Louis Cardinals this afternoon at a cold but sunny PNC Park. Hooray! That, obviously, is the good news. One other piece of good news for the Pirates is the fact that they have a solid catcher and probably the best outfield in the National League. Unfortunately, every other aspect of the team is mediocre. Kang, the Korean shortstop who was so great last year is still out with the injury he sustained at the end of the 2015 season. He probably will not be back before the end of May. Neil Walker was traded away and, as I say, every other aspect of the infield is shaky or mediocre at best. The pitching seems less solid without the newly retired A. J. Burnett and closer Mark Melancon still insists on trying to make an easy win turn into a nail-biter before he can finish a game. This is NOT a stronger team than we had last year but the division and the NL in general just seems to be getting better and better. Not good.
I did not see the Tampa Bay vs. Toronto game but I know the Blue Jays won. I also heard that the Rays released first baseman James Loney before the start of the game. Uhh, the Pirates could do a lot worse than adding Loney at first. I'd happily take him!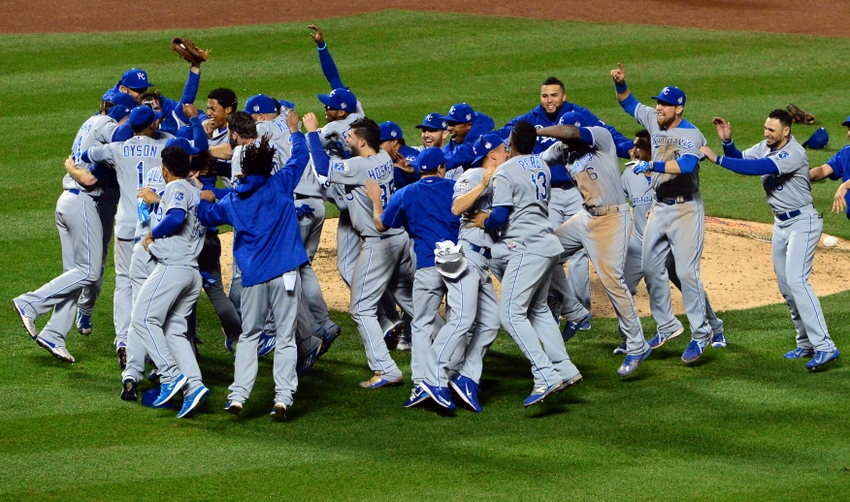 Have watched most of the Mets vs. Royals game and here's a real news flash for you: KC is a damn good team!! It's not an automatic that the World Series winner is truly the best team in the sport. In this case, it would be extremely hard to argue otherwise. The Royals are my kind of team. They do not strikeout, they don't make a lot of mistakes, they beat you in all kinds of little ways and rarely do what "you're supposed to do" in any given situation. I'm a Pirates' fan because I've been a Pirates' fan since I was a kid and I love my Bucs and our history but damn! The Royals are a great team and just a joy to watch.
Now, for my annual Opening Day Rant: Start the regular season on April 15th, end the regular season on September 15th and get the postseason done and in the books by October 15th. Also, try to actually enforce and pay attention to the "supposed time rules/restrictions" that were put into place last year! All of these suggestions will improve the game, increase interest and fans.
The final element of my rant is not a suggestion but a question – why is it that the MLB umpires seem to get worse and worse every year? The easy answer is we just think they're getting worse because there is instant replay now so whenever they make a mistake we instantly see it. However, as I see it, I don't think that's a logical reason. We've seen their mistakes for decades now on instant replay. The only difference was when they made a mistake years ago and we all saw it, it didn't change anything! I don't know if it's the camera angle or what but umpires seem to get worse every year on calling balls and strikes. Not only does the strike zone shrink more and more but they seem to be very inconsistent! Okay, that's the rant for this Opening Day.
I think there are 12 games on the docket for tomorrow, woo-hoo!! Let's play ball!
Tags: A. J. Burnett, Francisco Liriano, Frank Sinatra, Gene Kelly, James Loney, Kansas City Royals, Mark Melancon, Neil Walker, Opening Day 2016, Pittsburgh Pirates